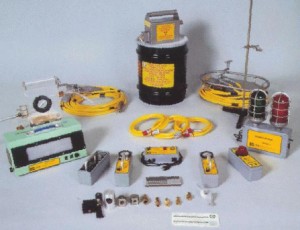 INC'S CAPABILITIES STATEMENT- Industrial Nuclear Company has provided reliable, cost-efficient NDT products and services since 1972.
We currently offer our customers the most complete selection of NDT equipment and supplies available in the United States. INC specializes in the encapsulation of IR-192 for a broad spectrum of industrial application.
We are also a leading manufacturer of:
Accessories and other devices include:
Penetrometers & shims.
Masking Tape
Barricade Tape & rope.
Warning Signs & Labels.
Dosimeters & Chargers.
Swivel Clamps & Source stands.